04.08.2016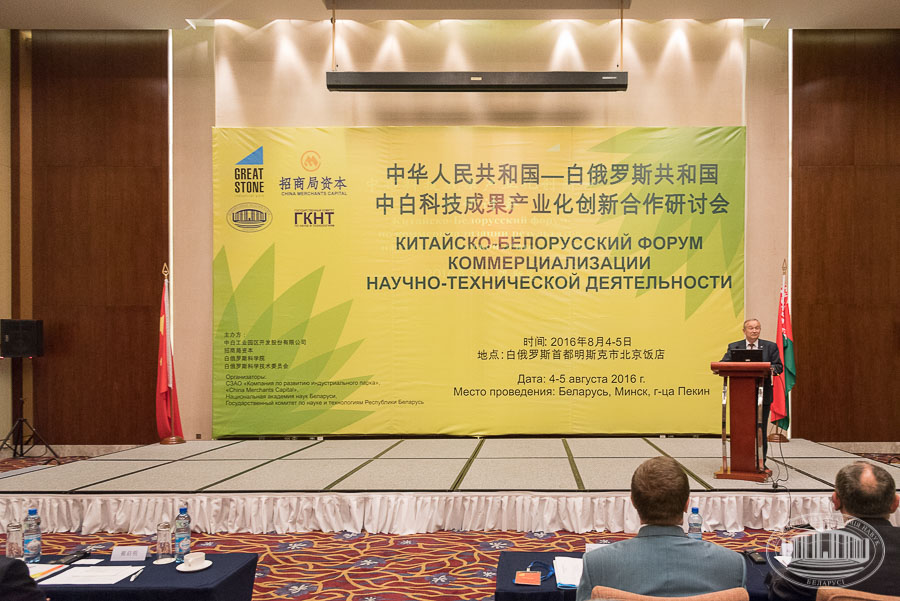 On August 4-5, 2016 in Minsk held a major Belarus-China forum on commercialization of science and technology. About 20 companies from China, including 12 venture capital management corporations and organizations arrived to discuss the commercialization of about 200 Belarusian innovation projects presented at the forum. The event is held under the organizational support of the State Committee on Science and Technology of the Republic of Belarus, the Chinese-Belarusian Industrial Park Great Stone and the National Academy of Sciences of Belarus.
The programme of the forum provides for the presentation of innovative and scientific-technical potential of Belarus, including prospective projects for joint implementation, as well as presentations of the representatives of Chinese financial and venture capital funds. In addition, the forum is scheduled the signing of agreements, including on the establishment of Chinese-Belarusian center for innovative technologies in the area of industrialization of science and technology; on industrial, financial and research cooperation of the Belarusian Innovation Fund and venture capital companies of China to develop the market of direct and venture investments.
In the framework of the forum representatives of the NASB organizations will hold presentation of their innovative projects for further cooperation with the Chinese side.