20.10.2016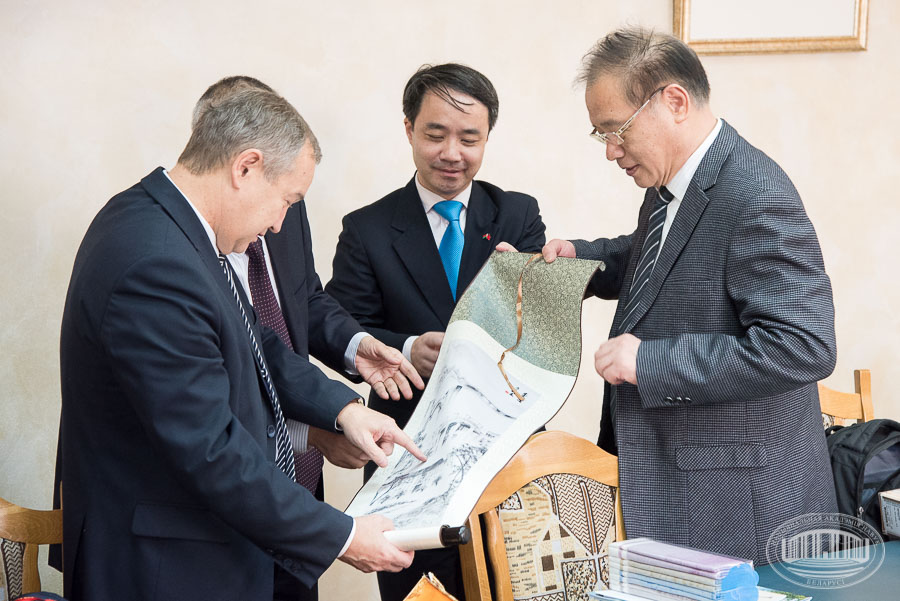 On October 20, 2016 a delegation from
East China Normal University
visited the National Academy of Sciences of Belarus. The Chinese delegation was headed by Academician of Chinese Academy of Sciences, Director of the Institute of Informatics and technologies Chu Junhao. From the National Academy of Sciences of Belarus the guests were welcomed by the First Vice Chairman of the NASB Presidium Sergei A. Chizhik. The parties held talks on promising areas of cooperation. Sergei Chizhik briefed the guests on the structure and activities of the NAS of Belarus, told about the existing projects with Chinese partners, choose to focus on the possibility to develop cooperation in the field of genetics, biology, material science, peat extraction and processing, training of scientific personnel.
The Chinese side expressed their wishes on cooperation in exchange of specialists, who completed a course in postgraduate school, as well as involving them to the ongoing and planned projects in chemistry, biology, and materials science.
The parties agreed in the near future to prepare and sign Memorandum on further cooperation and proceed to implement it.