21.02.2017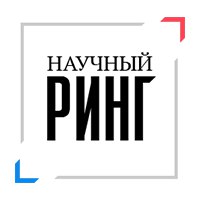 On February 24, the final of the
Scientific Ring
project will be held at the High Technologies Park (Minsk, vul. Kupreviča, 1/5) at 6.00 p.m. This is the first project in the format of scientific battles in Belarus where scientists visually and clearly explain the essence of their research and developments from the stage. This time, the participants' speeches will be assessed not only by the audience, but also by the authoritative jury. Young researchers will present such scientific fields as medical biophysics, energy, genetics, theoretical physics, transplantation, mechanical engineering, neonatology, and medicine.
Representatives of the National Academy of Sciences of Belarus, universities specialists, and experts of scientific subdivisions of health care institutions will participate in the scientific battles. They will have to prove that their strength is not only in the mind, but also in the talent to state thoughts and ideas. The participants will face a difficult task, namely to demonstrate the essence of their work within 10 minutes, using any visual aids except for traditional abstracts and presentations, and then answer the questions from audience.
The Scientific Ring is a unique project providing an opportunity for a wide audience not only to get acquainted with the development of various scientific disciplines in general, but also to learn about significant researches, technologies and developments of domestic experts. Two qualifying rounds of the project have already been held, and they aroused a great response from the audience and the media.
The event will be supported by the Council of Young Scientists of the NAS of Belarus, the Central Scientific Library of the NAS of Belarus, the EPAM Systems company, the EPAM-Garage, and the High-Tech Park. A famous showman and broadcaster Yevgeny Bulka will be a referee of scientific battles.
Everyone coming to the event will also have a meeting with exciting creativity of the "VURAJ" band, which experiments with the Belarusian folklore, combining it with elements of various styles of contemporary music. It will be possible to have one's photo taken in the creative photo zone from the Fonkarton project.
Entrance to the event is free, with obligatory registration at the project site: https://sciencehit.timepad.ru/event/443179/
The event will start on February 24, 2017 at 18.00