19.06.2017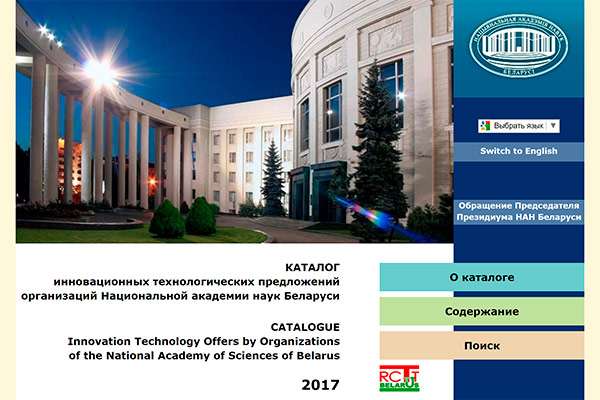 The Republican Center for Technology Transfer
created a
Catalogue of Innovation Technology Offers by Organizations of the National Academy of Sciences of Belarus
which was commissioned by the NAS of Belarus.
The Catalogue presents information in Russian and English according to the classification adopted in the Enterprise Europe Network. It provides information on 258 innovative technology offers in 17 classification areas and is equipped with a search engine and an online translation module in more than 90 languages.
The online service is designed to help establish links with potential partners for mutually beneficial cooperation and participation in joint projects and enterprises, and will also serve as an online shop window for customers of high technology products.