24.07.2017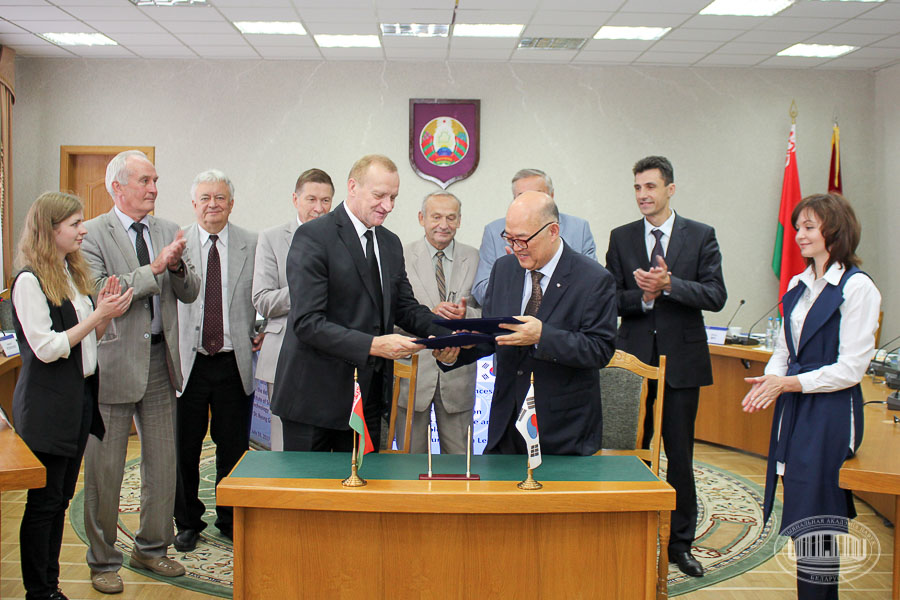 On 24 July 2017,
Vladimir Gusakov
, Chairman of the NASB Presidium, and
Dr. Byung Gwon Lee
, President of the
Korea Institute of Science and Technology
(KIST), signed a Memorandum of Understanding between the NAS of Belarus and the Korea Institute of Science and Technology (KIST). Before signing the Memorandum, the sides exchanged information on the scientific institutions represented and discussed the areas of further cooperation and joint research. In particular, they discussed the prospects of creating a joint laboratory or a scientific center, and the scientific cadres exchange. The Parties agreed to make a list of promising research projects and topics of mutual interest in the near future.