09.09.2018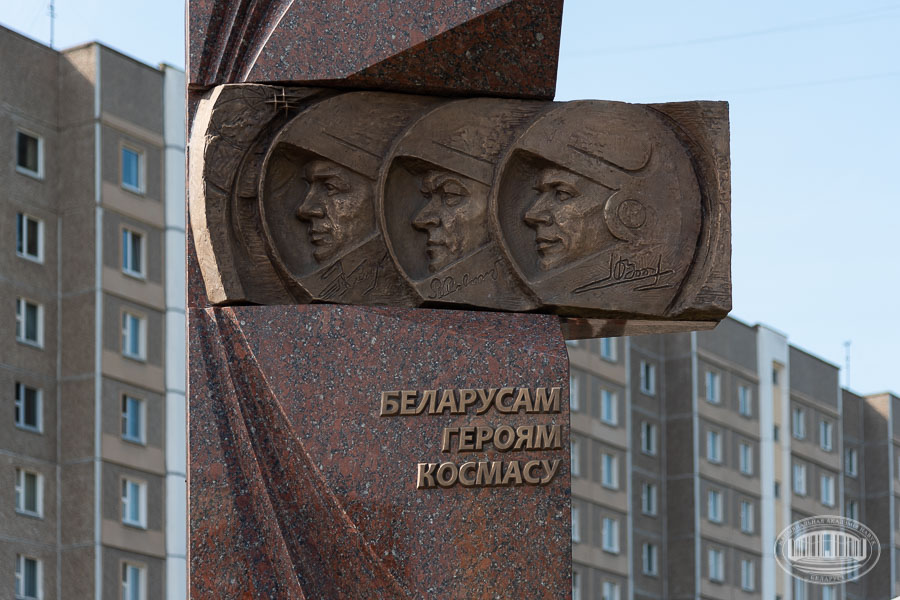 On 9 September 2018, a monument to the Belarusians Heroes of Space was unveiled in Minsk at the intersection of Kosmonavtov Street and Dzerzhinsky Avenue. The opening ceremony was attended by Chairman of the Presidium of the National Academy of Sciences of Belarus
Vladimir Gusakov
, Deputy Chairman of the Minsk City Executive Committee
Igor Yurkevich
, national artist of Belarus, sculptor
Ivan Misko
, project architect
Valery Mitrofanov
, as well as cosmonauts: twice heroes of the Soviet Union
Pyotr Klimuk
and
Vladimir Kovalyonok
, native of Belarus, hero of the Russian Federation, pilot-cosmonaut
Oleg Novitskiy
, residents and guests of the capital.
Opening the monument, the Chairman of the NASB Presidium noted: "The opening of the monument in the run-up to the 31st Planetary Congress of the Association of Space Explorers, which will begin work in Minsk on September 10, is very significant. The choice of the venue for such an important forum is in international recognition of our country as a space power. The National Academy of Sciences is active in the field of space. Now the earth remote sensing spacecraft is flying, we are preparing to launch a new spacecraft. I want to wish our cosmonauts good health, we are proud of their success," Vladimir Gusakov said.
The monument is 6m high stela made of colored granite. There is a bas-relief with profiles of Pyotr Klimuk, Vladimir Kovalyonok and Oleg Novitskiy on the stela. Next to the monument, its characters laid the alley.