27.04.2017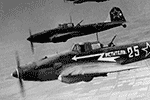 On April 28-29, 2017 the Belarusian State Museum of the Great Patriotic War History, the Cultural Center and Fund "The Saint-Exupery World" (Moscow) and the Institute of History of the NAS of Belarus will hold an International Scientific and Practical Conference "Aviation for Partisans in the Years of the Great Patriotic War."
The Conference will be opened on April 28 at 10.00 a.m. at the Belarusian State Museum of the Great Patriotic War History (Minsk, 8 praspiekt Pieramožcaŭ). Within the framework of the Conference the following issues will be considered:
• the role and place of aviation in the development of partisan movement on the occupied territories;
• aviation activities for the evacuation of children and the wounded;
• unknown facts of the soviet aviators heroic actions;
• activities on memory immortalization, military historical heritage turning into museums, and others.
Representatives of military and aviation museums, academic and university science of Russia and Belarus, as well as public figures will take part in the Conference. The event will be held under the general patronage of the State Duma of the Federal Assembly of the Russian Federation, the Parliamentary Assembly of the Belarus and Russia Union and the Union State Permanent Committee.
The Conference is called to open new pages and help to eliminate the "white spots" in the historiography of the Second World War and the Great Patriotic War, as well as the patriotic education of the younger generation.