23.05.2017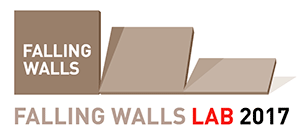 On 23 June 2017, a workshop for all Belarusian participants of the Scientific Slam "Falling Walls" will be held at the BSU. An experienced coach will help everyone to make their speech more professional. The next day, participants from all over Belarus will come together again to present their research projects briefly and vividly at the competition.
The winner will get the opportunity to represent Belarus at an international contest in Berlin in the autumn of 2017.
Master students, graduate students, and young scientists are invited to participate.
More detailed information about the contest can be found at http://falling-walls.com/lab
To participate, one should register at http://www.falling-walls.com/lab/apply
Susanne Bandau, the BSU, the Institute for German Studies, will answer any question by tel. +375-17-2095990 or e-mail daad-bsu@yandex.by