27.07.2017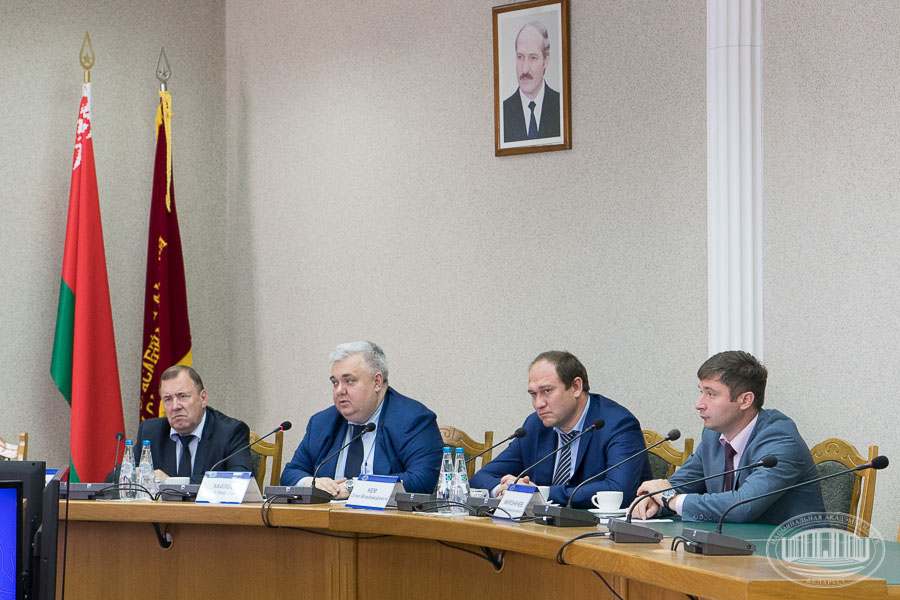 At the meeting of the NASB leadership and representatives of Roscosmos State Corporation, held on 27 July 2017, the results of the five years of Belarusian spacecraft in-orbit operation were summed up, and details of creation of a new Russian-Belarusian spacecraft were discussed.
According to Petr Vityaz, Head of the NASB apparatus, the cost of a new satellite is forecast to be about $ 180 million. Technical parameters of the satellite have already been agreed upon. The platform is under development now. Petr Vityaz considers this innovative project to be able to expand the scope of space information applications. The satellite launch is planned for 2020-2021. The technical characteristics of the satellite will be improved in comparison with the current Belarusian spacecraft. This will significantly expand the range of tasks to be solved.
Sergey Zolotoy, Director of the NASB "Geoinformation Systems" Unitary Enterprise, Chief Designer of the Belarusian Space Remote Sensing System, said that the satellite would be brand-new. American spacecrafts of this class weigh about 2.5 tons, the weight of the Russian-Belarusian one will be up to 1 ton. New materials and processing technologies will be used for its creation. The work is carried out within the framework of the memorandum signed between the National Academy of Sciences of Belarus and the Roscosmos State Corporation. Sergey Zolotoy also said that during its stay in orbit, the operating Belarusian spacecraft worked smoothly, and the ground infrastructure, which provided the management and reception of space information, functioned effectively. More than 120 million sq.km. were photographed. All the investments for development and creation of the Belarusian spacecraft have been fully covered.