09.01.2019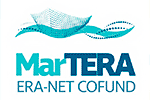 The ERA-NET Cofund project "Maritime and Marine Technologies for a New ERA" (2016-2021, www.martera.eu) involves 18 ministries and organizations (including the National Academy of Sciences of Belarus) from 16 countries. Projects such as ERA-NET Cofund are aimed at coordinating the research programs of the EU countries and interested third countries, as well as at co-financing a project and its developments by the European Commission and the countries participating in it.
The second competition within ERA-NET Cofund Maritime and Marine Technologies for a New ERA was announced on 21 December 2018. It covers five key areas:
1. Environmentally friendly marine technologies;
2. Development of new materials and facilities;
3. Sensors, automation, monitoring and surveillance;
4. Modern production;
5. Security.
Organizations of the Republic of Belarus participating in national programs on the subject of the competition are invited to participate in it.
For the effective formation of international consortia, a project ideas exchange will be organized for participants to share their experience and develop a common platform for further work. The brokerage event will take place on 13 February 2019 in Lysaker, Norway (https://www.martera.eu/events?event=MarTERA_Brokerage_Event_for_Call_2019).
Registration is possible on the websites of the brokerage event until 12 February 2019 (https://martera-brokerage-2019.b2match.io), where full information about the brokerage event for the MarTERA Call 2019 is available.
Contact person: Natalia Stepanovna Yankevich, national contact point "Transport" of the program "Horizon 2020", the National Academy of Sciences of Belarus, tel.+375 17 294 92 65, email: lab_12@tut.by .